Kathryn Johnston, Little League Pioneer
The true tale of the first girl to play Little League -- plus the return of Sports Stories Jr!
This week, the Little League World Series was cancelled. This is a huge deal, because Little League is a huge deal. It's hard to imagine now, but before there was Little League the massive umbrella organization that now runs youth baseball in most of the world, there was a guy in Williamsport, PA who organized a few teams, set the bases at 60 feet instead of 90, and accidentally gave birth to an American institution.
Within a decade of the first league, there were Little League teams all over the place. And in 1951, one of those teams, in a town called Corning, New York, signed up a girl named Kathryn Johnston to play. This may not seem especially radical, but at the time it was. There simply weren't girls in Little League. This was not by any official decree -- just the decree of all of society telling girls no they should not play sports. Just the decree of decades of sexism and built-in notions about what sports were supposed to be and who they were supposed to be for.
But Kathryn was a ballplayer. She grew up playing with her dad and her brother. When she was about 13, a Little League team was organized in Corning. Her brother signed up, leaving her jealous and devastated. It suddenly became clear to Kathryn that more than anything else, what she wanted was to be out there too. When a second team was organized, sponsored by King's Dairy, Kathryn approached her parents: she was going to play Little League.
So her mom cut off her braids. Kathryn raided her brother's closet. And she marched down to the field to sign up -- not as Kathryn, or Kay, which her family sometimes called her, but as Tubby Johnston: 13-year-old boy. She made the team, and after a few practices, she told her coach the truth. He didn't mind that she was a girl. Neither did her teammates. After all, she could play.
But other coaches and other kids did mind. She recalled that kids would walk her on purpose, or shove her into the dirt. And after the season, the head Little League honchos all the way in distant Williamsport, Pennsylvania created a new rule where there wasn't one before: they hung it like a sign on a kids clubhouse; hung it like a sign on a major league clubhouse when the first women reporters started coming around: NO GIRLS ALLOWED.
The Tubby Rule stood until 1974, a couple years after Title IX, and a couple years after another ballplayer, a girl named Maria Pepe, took the field in Hoboken, New Jersey. Maria picked up where Katherine left off. Her appearance in uniform set off a long legal battle -- and ultimately, it resulted in Little League finally, officially, welcoming girls.
Related Reading
Katherine Johnston (now Katherine Johnston Massey) told her story to NPR's Storycorps a few years ago.
I also found it very cool that she was from Corning, New York, the hometown of a couple of iconic feminists named Margaret Sanger and Katherine Houghton Hepburn, the suffragettes and activists whose work led to the creation of Planned Parenthood.
Sports Stories Jr.
This week we're very excited to bring some words and art by young Sports Stories readers. Without further ado:
Daniel Traun, Quarterback by Luke (6)
The Falcons were the 12th best team in the league. They are playing the best team in the league. That team is the Chiefs. For the first of the first quarter, the Falcons were winning 3-0. The other half the Chiefs took over 10-3. The Chiefs kept the lead but the score was different. The score was 20-6.
Daniel Traun was playing on defense. And he made an interception. But it was so great that the coach decided, "let's put him at quarterback." On his first play he threw a fumble which the Chiefs picked up and ran for a touchdown. That got the game into a 27-6 lead. But in the third quarter it turned into a 27-20 lead.
And then early in the fourth quarter the Falcons put seven more points on the board to make it 27-27. But for the rest of it no team scored so it went to overtime.
Nobody scored until late in overtime. The Falcons had the ball and they were in field goal range. So they kicked but they missed it. And the Chiefs got the ball but on their first play Thomas James intercepted it. And the Falcons got a pick six and WON THE GAME.
---
Luke also created this incredible list of made up quarterbacks for each NFL team:
WII Boxing by Benjamin (7)
The sweat dripped down on my back. I was sweaty because i'd been boxing on my wii, which is a video game system with lots of things to do on it. I'd been using my whole body to do the vertical boxing. I was agsosted!!!
Peanuts and Cracker Jacks (a Poem) by Marco (2 ¾)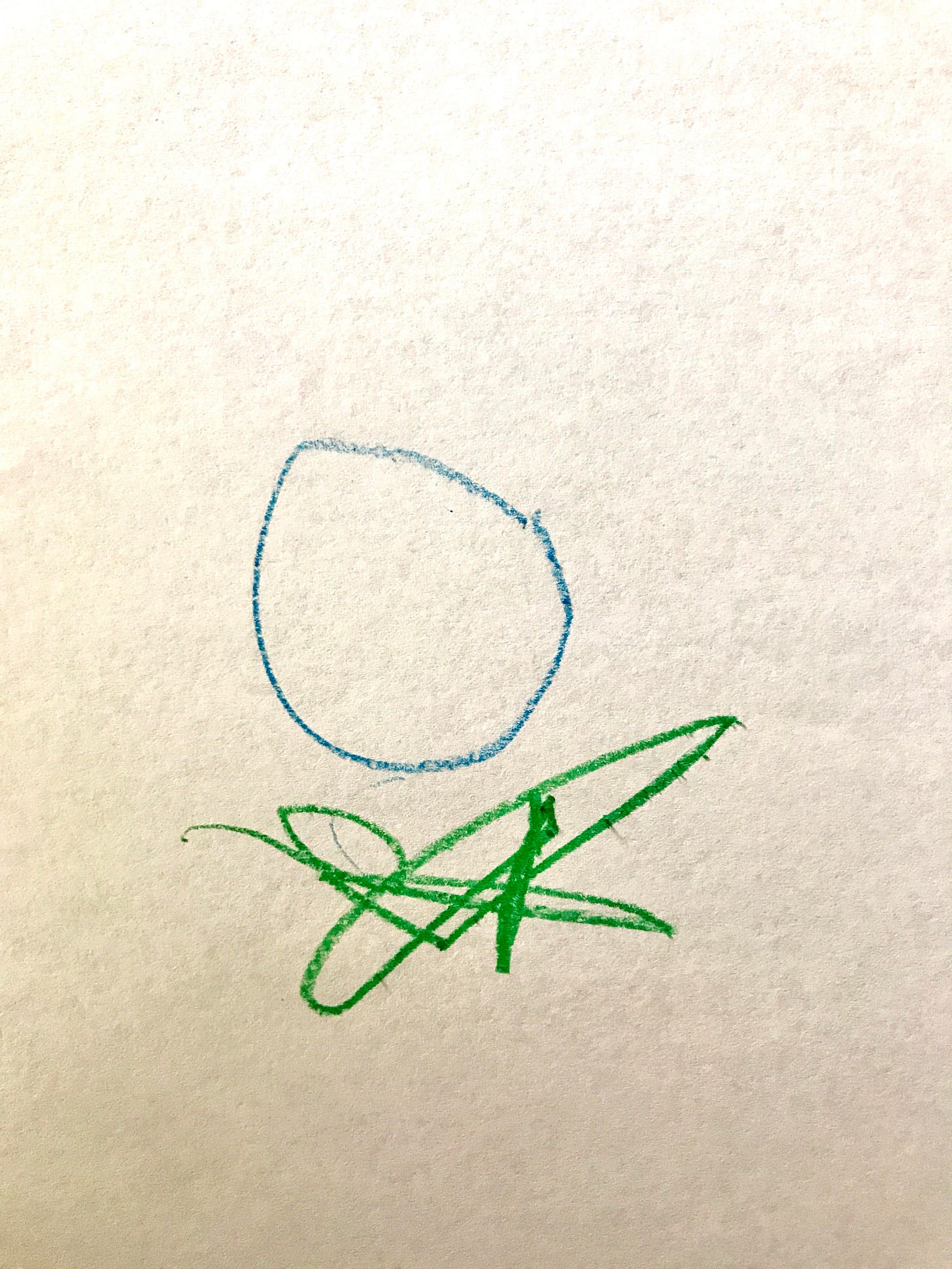 Soccer ball

Peanuts and cracker jacks

I'm still hungry
Pandemic Baseball Book Club
One of the fun things that has come of publishing a book during a global pandemic is that I have gotten to know a ton of other people who have published baseball books in the last few months. We all got together and started an organization to help mutually promote our work, and in the process to support indie bookstores. So if you're looking for reading material, or writers to support — I invite you to check out the Pandemic Baseball Book Club.
Also: Stealing Home got reviewed in People Magazine — the story also featured Adam's art on top, so readers of their website will be treated to evocative ink drawings of Dodger Stadium + a woman being dragged from her home by deputies alongside the usual celebrity glamor shots at People.com