Spiders and Perfectos
How the worst team in baseball history changed the sport forever.
Welcome to Sports Stories, a newsletter written by Eric Nusbaum, and illustrated by Adam Villacin. Every week, we'll be learning about sports, history, and sports history. We hope you enjoy Sports Stories — and that if you do, you share it with your friends, families, and any cable car magnates you might know.
---
Today is Tuesday, October 1, 2019. It's the first day of the baseball playoffs, and also happens to be the 120th anniversary of the final game played between the 1899 St. Louis Perfectos and Cleveland Spiders, two teams that were not exactly playoff caliber in their day. But playoffs or not (and in the case of the Spiders, it was really, really not), this seemingly prehistoric National League game represented the culmination of an era. The destinies of these clubs were deeply intertwined--and echo all the way to the present day.  
The Perfectos were like a favorite child. They wore beautiful white uniforms with a cardinal red trim and would soon change their name to honor the popularity of those uniforms, and that color. As the St. Louis Cardinals, they would go on to become one of the great franchises in the history of American sports. The Spiders, on the other hand, were more like refugees. They wore uniforms that were literal hand-me-downs. Soon they would cease to exist. In fact, even as they took the field that afternoon at League Park in St. Louis, they barely existed.
To put it bluntly, the 1899 Cleveland Spiders were the worst team in the history of baseball. Ninety years before the movie Major League hit theaters, the Spiders were a ballclub in Cleveland that was literally built to lose. And they lost a lot: they finished with a record of 20-134. At one point, they lost 40 of 41 games. The high point of their season came in May, when they put together a winning streak of two games. 
How did this happen? As it often does with pro sports, the story begins and ends with ownership. We'll start with this: baseball was very different back then. The National League was only a decade old, and the American League didn't even exist yet. Many of the rules and systems we have come to rely on to govern competition and make things fair (or "fair" if you prefer) did not yet exist. For instance, the Cleveland Spiders and St. Louis Perfectos were both owned by the same man. His name was Frank DeHass Robison.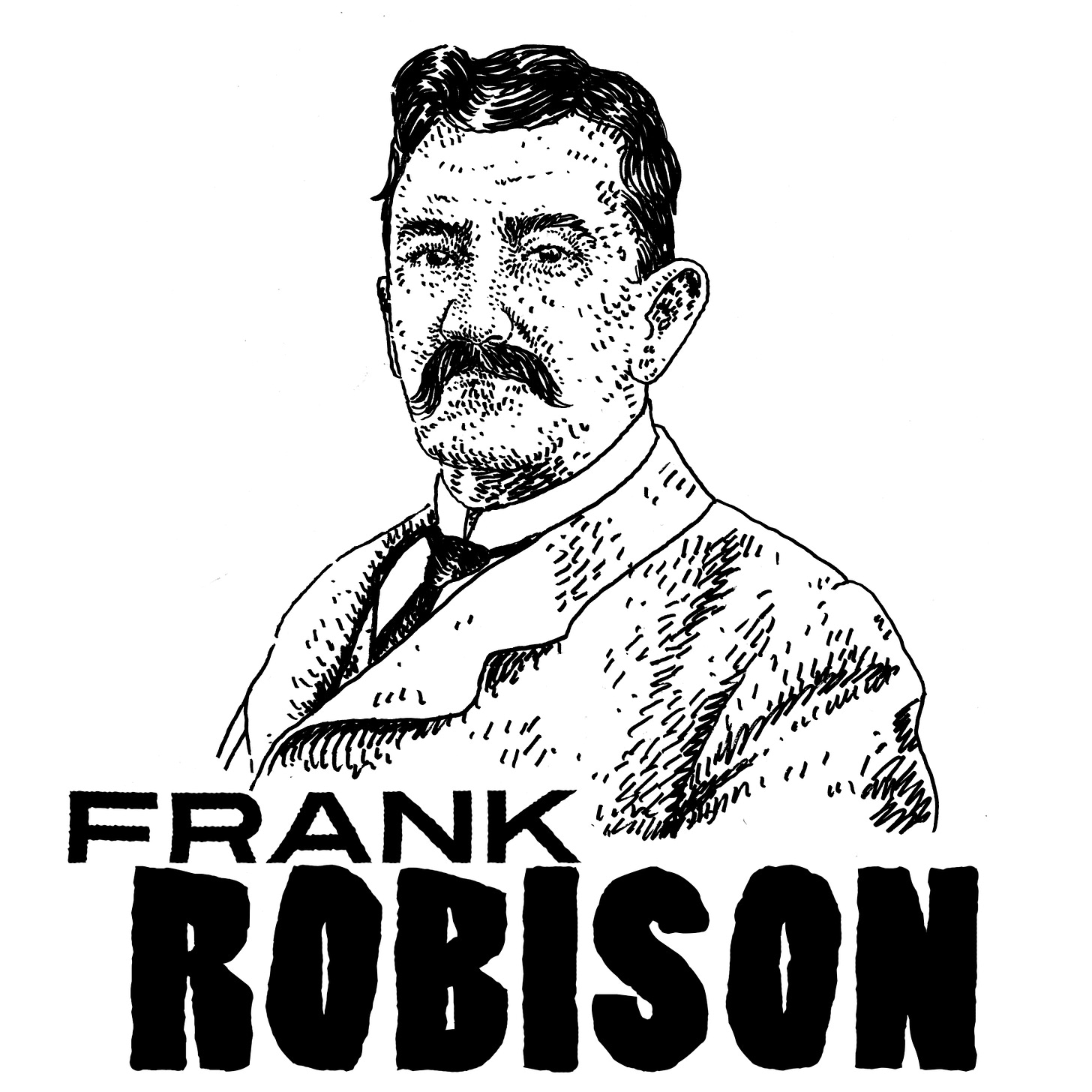 Frank DeHass Robison got rich building and installing cable car systems in cities across the United States and Canada. From what I understand, he was a gregarious and outgoing man, which made him an ideal baseball owner. He had a big mustache. In Cleveland, where he lived, he founded a baseball club in 1887. He built a ballpark along one of his rail lines, which allowed him to build up business for both the ballclub and the train line. This franchise was briefly called the Forest Citys (or possibly the Blues; historians have agreed to disagree, and team names were much less "official" back then). In 1889, the team's name was changed to the Spiders, "owing," wrote Joan M. Thompson in her SABR biography of Robison, "to many of its members' thin and gangly builds."
Robison's Spiders developed a reputation for being a bunch of red asses. Their player-manager, Patsy Tebeau, loved to fight. They played hard and played dirty. Opponents couldn't stand them, sometimes even Cleveland fans couldn't stand them. They weren't the best team on the field, but they weren't the worst either. And they were always interesting. They were Cy Young's first big league team, and for a while, their best player was a center fielder named Louis Sockalexis, who happened to be baseball's first and only Native American star.
But by the mid 1890s, things were not going so well for Frank Robison. The team was stalling out in the standings. He had tried to get himself elected to congress as a Republican but failed. And worst of all, he had lost a bunch of money to an embezzler when he sold his stake in the cable car business. All he had left were the Cleveland Spiders. But even the Spiders were causing him headaches. 
Cleveland was a blue-collar town: a factory and mill town. Robison's customers were working people, which meant that six days a week, they toiled for long hours. (the eight-hour workday and five-day workweek were still decades away). For most baseball fans, the only day off was Sunday. But in Ohio, it was illegal to hold baseball games on Sundays. This drove Robison crazy. He did everything he could to change the law, but he had basically the entire city working against him. Ministers didn't want anything as sinful as baseball happening on the sabbath. And since bars were open on Sundays (Ohio's legal system wasn't the most consistent), the bar owners worked with the ministers to keep baseball illegal – because if the ballpark was open, patrons might leak out of the bars to watch a game the same way they might leak out of a church. For good measure, a bunch of trade unions hated Robison for going with non-union construction on his cable cars. 
Robison tried to force the Sunday game issue. In 1897, he publicly scheduled a Sunday game, advertising it heavily. The result was both teams and the umpires getting arrested. He tried similar stunts over the next few years until finally, he gave up. But then another idea occurred to him: If you can't change the laws, just move to a place where the laws don't stand in your way. 
After the 1898 season, the St. Louis Browns were in deep trouble. Their owner was a drunken beer magnate named Chris Von der Ahe, and he had to get rid of the team as quickly as possible. St. Louis was a bigger market, and it was a place where you could play ball on Sundays. It was everything Robison needed. Plus, he had a trick up his sleeve. Robison bought the Browns for a song, and immediately transferred all of his best players—including Cy Young—to St. Louis to form a sort of super team. The leftover Browns players would be sent to Cleveland to form whatever the opposite of a super team would be called. 
Robison then tried to contract or sell the Spiders, but when he couldn't, he just gave the club to his brother Stanley to run. It was a sort of photo negative of the plot of Major League. In the movie, the team is run into the ground by an owner with the intention of lowering attendance and eventually moving to Florida. In the case of the Spiders, the "move" happened before the season. The remaining Spiders were just leftovers from Robison's scheme; the remainder of a brutal long division problem. 
Frank Robison's Perfectos got the best of everything. They went to spring training in balmy Hot Springs, Arkansas. The Spiders, on the other hand, held their spring training in a high school gymnasium in Terre Hautre, Indiana. Where the Perfectos had those beautiful uniforms with the cardinal trim, the Spiders were outfitted in the previous season's St. Louis uniforms. The players could still see the outlines where the old lettering had been removed.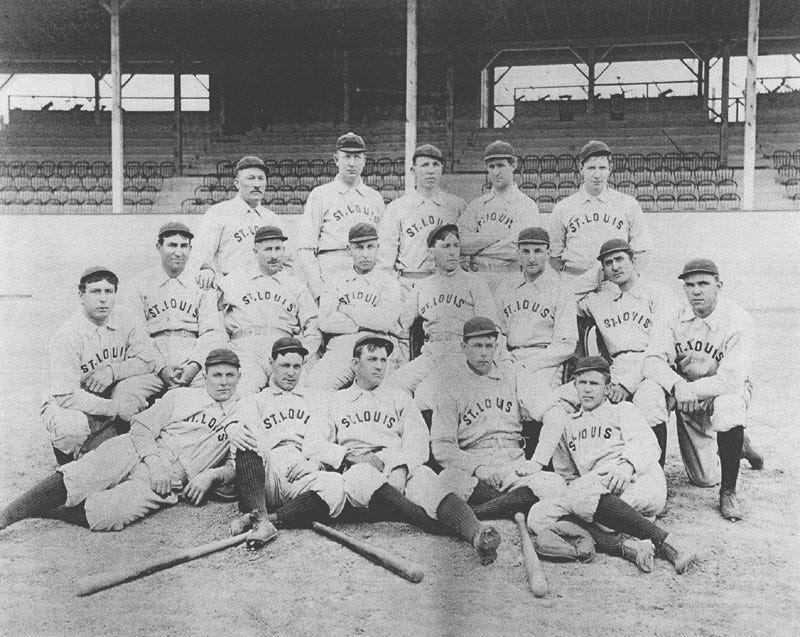 It was evident from the get-go how bad the Spiders would be. After their first game, sports writers referred to them as the Misfits. They would also be known to sportswriters as the Forsakens, the Exiles, and the Wanderers. They were so bad, that partway through the year, they stopped playing home games – nobody wanted to watch them, and opposing teams didn't want to travel to Cleveland to play in an empty ballpark. The Spiders limped to the finish line, then they dissolved.
The Perfectos, on the other hand, would thrive. Ownership of the club (now called the Cardinals) eventually passed on to Frank's brother Stanley and his daughter Helene. In 1911, she became the first woman to own a major league ballclub. Six years after that, she sold the team to a local businessman named Sam Breadon. Breadon would hire an executive named Branch Rickey. And in his time with the Cardinals, Rickey would change baseball forever, inventing the sport's first farm system before eventually leaving for Brooklyn, where as president of the Dodgers, he would sign Jackie Robinson. 
The Spiders may have dissolved, but their final season was such an embarrassment that it changed the way baseball was run. After 1899, it became illegal for a single entity to own multiple franchises. (This had been called "syndicate ownership," and it had also been practiced, less dramatically, by the owners of the Brooklyn Superbas and Baltimore Orioles that year, leading to Brooklyn's National League title.)
In 1900, a team from Grand Rapids, Michigan moved to Cleveland to replace the Spiders. They called themselves the Lake Shores. In 1901, they rebranded again as the Bluebirds, and joined the upstart American League. Then in 1915, they changed their name again. The origin of this new name remains somewhat murky. It may or may not have been a tribute to (or retroactive insult hurled at) the great, troubled Cleveland Spiders outfielder Louis Sockalexis – but either way, it would unfortunately stick. The Cleveland Indians were born.
Related Reading
Syndicate Ownership might no longer be a part of pro baseball, but teams obviously still try to work the system in ways that don't necessarily serve their fanbases. This year, ten of thirty big league clubs lost ninety games or more. Six lost 100 or more. That's because tanking "works." Losing games on purpose, improving your draft position, and saving money so that one day you might develop a bunch of prospects and use all that money you saved to buy a couple free agents is a proven path to competing (and a good excuse for not spending money). But it doesn't always work. For every Astros, there's a Marlins.
To learn more about the Cleveland Spiders, I highly recommend the work of the baseball historian David L. Fleitz. His book Rowdy Patsy Tebeau and the Cleveland Spiders: Fighting to the Bottom of Baseball, 1887 to 1889 is a gem full of stories that are so absurd as to feel mythical. Fleitz also wrote a moving and tragic biography of Spiders outfielder Louis Sockalexis for SABR that is worthy of your time. For more on Frank DeHass Robison, check out Joan M. Thompson's SABR biography. Thompson has also written extensively on Frank's daughter, Helene, who became the first woman to be a major league owner. 
There's a tendency, I think, for younger sports fans to write off baseball history as this nostalgic Ken Burns-y thing. For that reason, a lot of great work tends to get siloed, and read and enjoyed only by a certain brand of nerdy baseball fan (a category I obviously fall into). But there's so much out there on the early history of the sport that is vibrant and surreal and that reflects the growth of the United States in the late nineteenth and early twentieth century, and all the issues with race, money, immigration, etc. that the country was facing. The reason there's so much great writing on early baseball history is that there are a bunch of passionate people working at a remove from big academic and journalistic institutions, who do amazing primary source research for no money, and no wide recognition. Just because they love it. 
To that end, please browse the Society for American Baseball Research's Biography Project. Or investigate the incredible cultural work of the Baseball Reliquary in Los Angeles. 
The Last Spider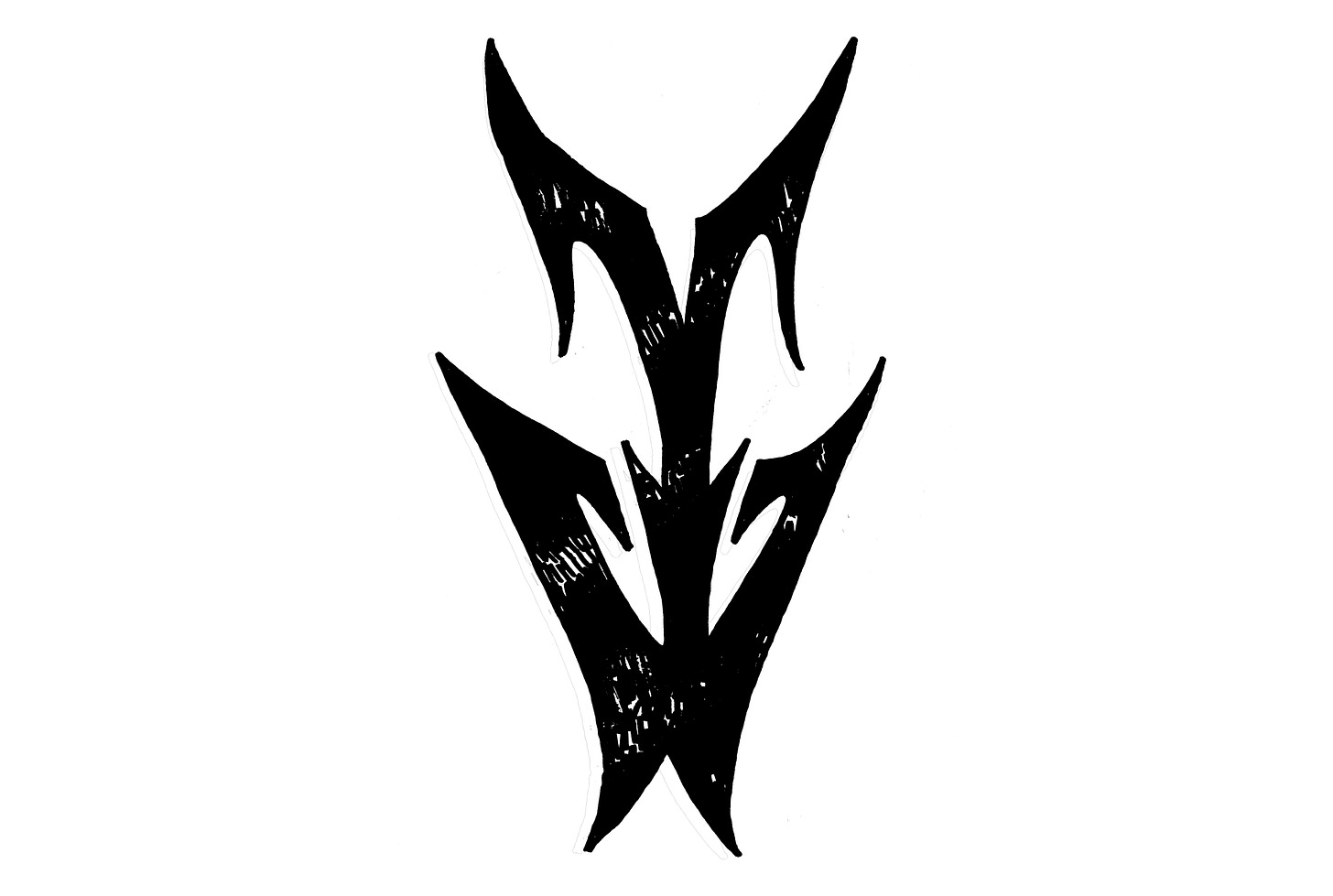 If you're a baseball fan, you might be aware that the St. Louis Cardinals managed to win the National League Central this year. They'll take on the Braves in the NLDS starting on Thursday. As I wrote this, I started to wonder how the 2019 Cardinals might owe something to the 1899 St. Louis Perfectos (and the 1898 Cleveland Spiders, whose best players became Perfectos.) Soon I found myself deep in a Baseball-Reference rabbit hole. The result was that I created this chain of Cardinals teammates, dating back from 1899 to now. I also realized to my dismay how many incredible players the Cardinals have had. 
Jesse Burke debuted with the Cleveland Spiders in 1898, and was "traded" along with many of his teammates to St. Louis before 1899 season. 
Burke played with Perfectos/Cardinals through 1905, when he was teammates with Art Hoelskoetter.
Hoelskoetter lasted with the Cardinals until 1908, where one of his teammates was…
Slim Sallee, who played on the 1916 Cardinals with a talented young infielder named Rogers Hornsby.
Hornsby stayed with St. Louis for a decade, before being traded to the New York Giants after he refused to give up gambling on horse races. In his final year as a Cardinal, Hornsby played with Jim Bottomley.
Bottomley stuck around St. Louis long enough to play with Joe Mancuso in 1932.
Mancuso was lucky enough to be teammates with a rookie Stan Musial in 1941. 
Musial was teammates with a rookie fireballer named Bob Gibson in 1959.
Gibson played with a pre-mustache Keith Hernandez in 1975.
Hernandez teamed with Ozzie Smith on the 1982 Cardinals. 
The Wizard of Oz played with Ray Lankford on the 1996 Cardinals.
Lankford played with a rookie Albert Pujols on the 2001 squad. And just three years after that, the Cardinals called up a young catcher who remains with the team today, and whose playing style surely would have fit right in among the unruly Cleveland Spiders. His name?

Yadier Molina. 
---
This has been Vol. 2 of Sports Stories, a weekly newsletter about sports, history, and sports history by Eric Nusbaum (words) and Adam Villacin (art). If you have any questions, comments, or concerns, please reply to this email or contact enusbaum@gmail.com. We'd love to hear from you.